https://www.ebay.com/itm/2006-Ford-E-Series-Van/223313137824?hash=item33fe8010a0:g
6YAAOSwIsdcMSr m:rk:8
f:0&vxp=mtr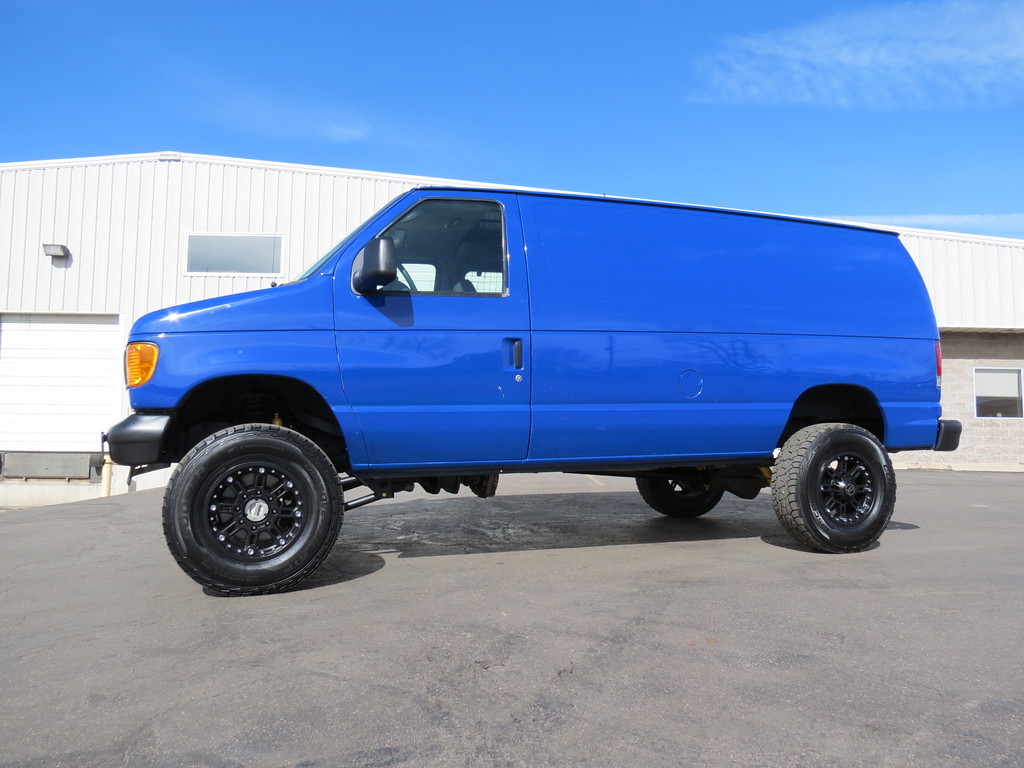 We're selling our beloved adventure van that we bought as a fresh 4x4 conversion in March of 2016 with 201,0000 miles. It has never been abused off road but rather used lightly to get to some awesome camp spots. For example, our friends have a lifted 2wd GMC Safari van and have easily gone everywhere we have.
The inside was supposed to be a temporary build just to get it usable in the short term. We wanted to build out the inside more luxuriously but never had time to make it happen and it works so well as is, we never felt it was necessary either.
The drivetrain is powered by the very reliable 4.6L Ford engine that has been used in fleet vehicles reaching 500,000-600,000 miles with regular maintenance. At 203,000 mi I replaced the throttle body, spark plugs, wires, coolant, and rear differential fluid. During the conversion everything else was attended to so I wanted to have a similar baseline for the whole drive train. Regular maintenance intervals have been performed since. Diesels are awesome but that kind of power also breaks stuff. This engine will get you where you want to go (although slower) with much less expensive maintenance. The stock 4.10 gearing is great and helps it get 16 average mpg (yes that's correct) throughout Colorado.
We've driven it to Phoenix, Salt Lake, multiple trips per year to Moab and all over Colorado. We'd drive it to Alaska right now and not think twice about it.
The body is in good condition with no damage other than normal wear and some paint that started to peel & fade as of last year. Nothing that a low cost Maaco paint job couldn't solve though.
It currently has 216,000 miles and is showing no signs of quitting any time soon. It runs strong and doesn't have any abnormal engine noise. Whether you are looking for a van to build out, leave as is or need a 4wd work van, the next owner will be very happy with it. I'm only selling it because my wife is having hip issues and wants a travel trailer instead.
Thanks for looking!