Hi All from Near Virginia Beach, VA
I have been an unofficial member of this site reading content for more than 5 years. I have owned 3 Quigley Vans. I have never owned an SMB but my Born Free was similar and better than the SMB of that era in many ways, I just didn't like the power plant.
One was a 4x4 Born Free with a 460, only sold because of the 460 and ceiling height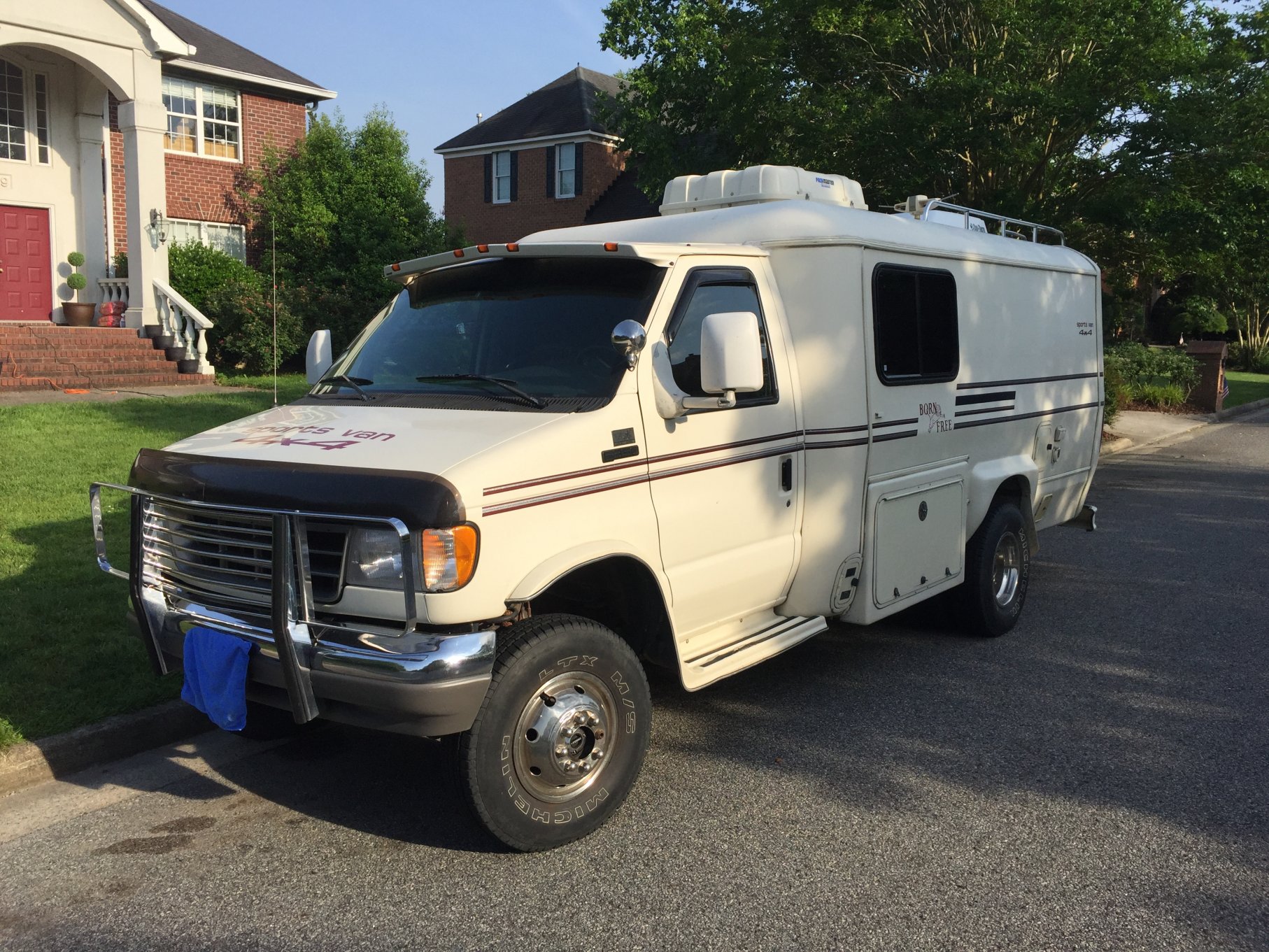 I currently have a 2000 Ford E350 Quigley 4x4 7.3 with 220,000 miles for only $4000.00
https://norfolk.craigslist.org/cto/d...326333743.html
I will be building out my 1995 Quigley 4x4 7.3 Van with 90,000 miles as a weekender/tailgater. It is a rust free extremely clean diesel. I will be doing the 2008+ front clip upgrade shortly.
I want to add custom bumpers, maybe a pop top, fridge, cooking area, and sleeping area. I have a Dodge Diesel Scotty RV that I am currently redoing but the 1995 Ford E350 will be used to get into the hard to reach places and as a TOAD.
I am not into brands as much as most. I have not had success finding Bumpers, roof racks and other accessories that are much cheaper than the stuff made by aluminess. Please let me know if I am looking in the wrong places.